How Metabolic Renewal Can Transform Your Life: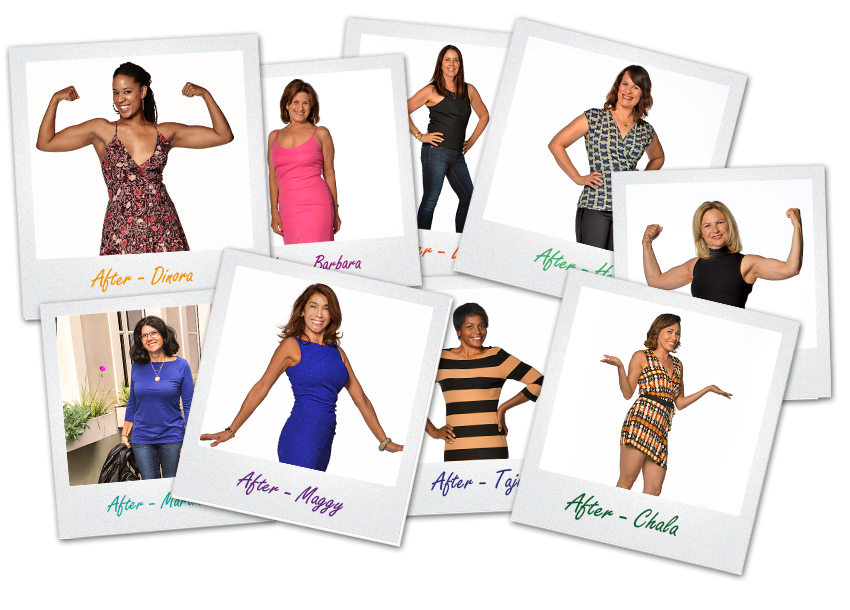 Some Thoughts a Few Women Wanted to Share
"I got rid of my love handles!"*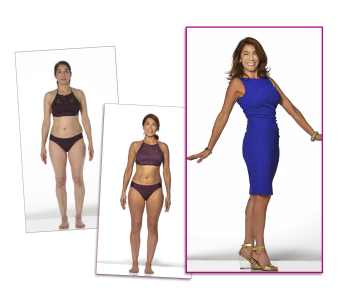 Thanks to Dr. Jade, I have the tools to manage my menopause in the most beautiful way. This program has been the answer to how was I going to get rid of my stupid love handles that wouldn't go away. I am 55 years young thanks to Metabolic Renewal. I love it!
"I had not been able to wear this dress since college!"*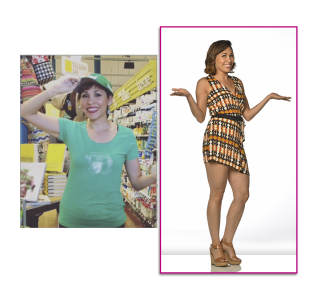 Before Metabolic Renewal I would always wear shirts to cover up my stomach. Now I wear shirts that show my stomach - like I did back in college. I don't need spanx anymore and I can even wear this dress that I haven't worn since college - That's been super fun!
"I felt very out of control... and now I feel very in control."*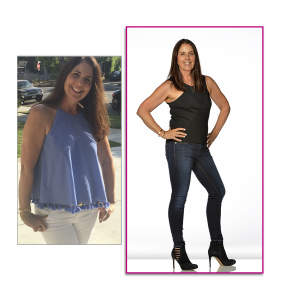 Metabolic Renewal has taught me how easy it is to control your life with your own choices of food and lifestyle as opposed to having the food and the sleep and the hormones control me. And now I have much more control over the situation. It's a good feeling.
"I don't need to suck in my stomach anymore!"*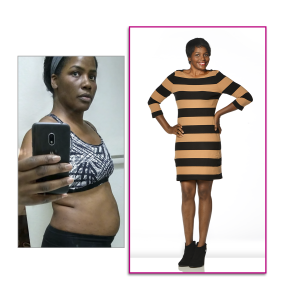 I'm not sleepy anymore. I'm not needing 3:00 naps. I'm not craving food anymore... and my clothes fit better! I don't have to walk around sucking in my stomach all day, and wearing Spanx to try to smooth it out. My clothes literally, just, go on, and they fit nicely.
"I lost 15 pounds with 15 minutes of exercise, 3 times a week."*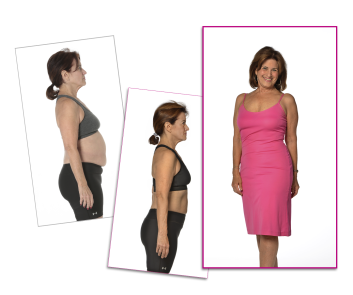 People ask me, "What do you mean you only did 15 minutes of exercise three times a week and lost 15 pounds? I don't believe it." But it's true! I met my goal of fitting into my size 2 pants!
"No more hot flashes!"*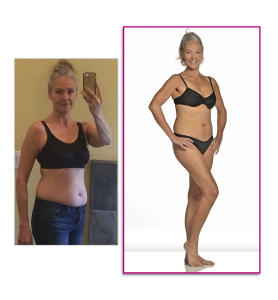 My favorite part about Metabolic Renewal is not having hot flashes anymore and knowing how to manage my own approach to diet and exercise. I feel like I finally have control over my life.
"My body is getting back to the way it was before the baby!"*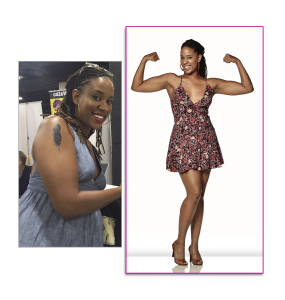 To new moms, I would say that this program is really the right approach to making the shift back to getting you looking like the "you" from before. But a more healthy version of that body. And you can do this 15 minute workout when baby takes a nap... this is something that fits very comfortably into the life of a mom.
"All my jeans are now saggy in the butt!"*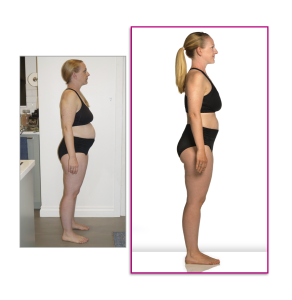 I lost ten pounds and almost 17 inches, which is crazy. My body totally just changed. Like I had like a gut, and I'm actually more of an hour glass figure again. I have this energy, and this better mood, and this better outlook.
"Fit does not have an age limit..."*
Thanks to Metabolic Renewal, it's become very clear to me that fit does not have an age limit. When I look in the mirror now, I see my shape back to what it was 10 or 15 years ago. I took my sweater off in an event, and the fellow sitting next to me said, "Oh, I see the gun show's in town."
"I can fit into my favorite clothes again!"*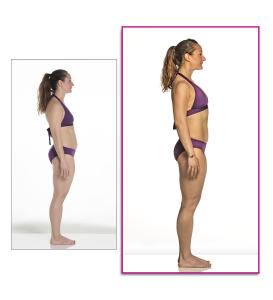 I had a goal of getting in this one–piece jumper that I could not fit into anymore. I officially wore that to work the other day, and it fit! I was able to zip it up, so it was just really rewarding. My body is tighter and firmer than it ever has been and I feel wonderful.
"Dr. Jade teaches you to trust yourself..."*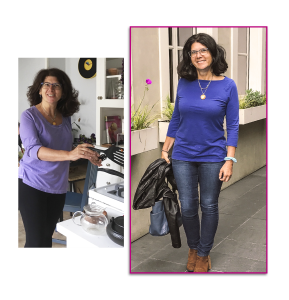 Dr. Jade doesn't hammer you with "no pain, no gain." This program is so flexible, it is so adaptable, it is so individualized.
"I feel really sexy now and it feels so good!"*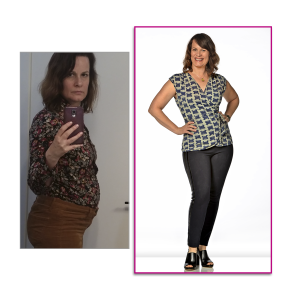 Before Metabolic Renewal, I felt like I wasn't in my own body anymore. I felt heavy and sluggish and not like myself. I had low self–worth and was weak–very weak. And now, I feel like myself again. I really do. And I am so grateful. My moods are stable. I feel really strong and I can get through the day. I have energy. And then I feel the confidence to keep going. Now when I look in the mirror, I see the me that I remember. And I'm so happy...And I feel really sexy... And, oh, God, it feels so good!